Chenille Patches
Chenille patches are an excellent way to produce unique and eye-catching designs on clothing and other items. These patches have a soft, tufted texture created by utilizing various yarns. At Emb digit, we provide embroidery digitizing services that enable you to create iron-on patches tailored to your exact specifications. Whether you need patches for your sports team, school club, or business, we can help you design and create a patch that is both visually striking and durable enough to last for years.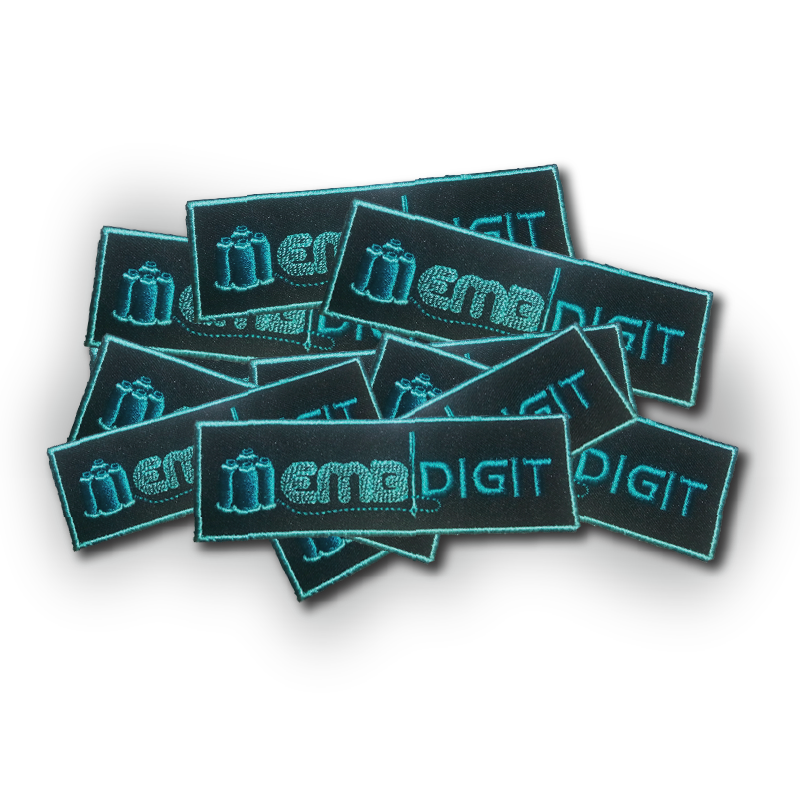 Benefits of Chenille Patches
Durable:

Chenille patches last through regular wear and tear without losing shape or color.

Textured:

Chenille patches have a distinctive texture created by tufted yarn that adds depth and dimension to clothing and accessories.

Versatile:

Chenille patches can be attached to jackets, hats, bags, and more, making them a great option for showing team spirit or promoting a brand.

Eye-catching:

Chenille patches have a unique texture and design that makes them attention-grabbing, helping your team or business stand out.

Affordable:

Chenille patches are a cost-effective way to personalize clothing and accessories, making them a more budget-friendly option than screen printing or embroidery.

Fast Turnaround:

At emb digit, we offer quick turnaround times for our chenille patches, so you can have your personalized patches in just a few weeks for your special events or upcoming games.
How We Ensure the Best Chenille Patch Quality ?
When it comes to chenille patches, quality is everything. At emb digit, we understand the importance of producing high-quality patches that looks good with chenille patches hoodies, Jackets and T-shirts. That's why we use only the finest materials and take great care in every step of the production process.
One of the key materials we use to create our chenille patches is wool yarn. Wool is known for its durability, and it's also a natural insulator that can help regulate body temperature. We use a variety of wool blends to achieve different textures and colors, depending on the design of the patch. In addition to wool, we also use other high-quality materials such as felt and twill for the backing of the patch, as well as high-quality threads for the embroidery and finishing.
We take great pride in the craftsmanship that goes into each and every one of our chenille patches. Our skilled team of craftsmen and women have years of experience in producing patches that are both visually stunning and built to last. Each patch undergoes a rigorous quality control process to ensure that it meets our high standards before it is shipped out to our customers.
When you choose emb digit for your chenille patches including motorcycle patches or velcro patches you can be confident that you are getting a high-quality product that will exceed your expectations. From the materials we use to the craftsmanship that goes into each patch, we are committed to producing chenille patches that are both durable and visually appealing.
Why choose Embdigit for ordering Patches online?
High-quality materials:

We use only the finest materials, including high- quality threads, backing, and border options, to ensure that your chenille patches including velcro patches look great and last for years to come.

Expert design services:

Our team of experienced designers can work with you to create a custom patch design that perfectly captures your vision and meets your needs.

Fast turnaround times:

We understand that time is of the essence, which is why we offer fast turnaround times on all of our custom patches. We work with you to ensure that your patches are delivered on time and to your exact specifications. 24/7 Available 365 days

Affordable pricing:

We believe that everyone should have access to high-quality custom patches, which is why we offer competitive pricing on all of our products.

Pay Securely:

Pay after reviewing proof with advance secured merchant via Credit Card/Paypal.

No Minimum order quanity

Super fast turnaround, on-time delivery
Package 1
2.5 Width
2.5 Height
100 Quantity
twill fabric
iron-on backing
Maximum 7 thread colors
Package 2
2 Width
2 Height
100 Quantity
twill fabric
iron-on backing
Maximum 7 thread colors
Package 3
3 Width
3 Height
100 Quantity
twill fabric
iron-on backing
Maximum 7 thread colors
Package 4
4 Width
4 Height
100 Quantity
twill fabric
iron-on backing
Maximum 7 thread colors