What Are Velcro Patches?
Velcro patches are specialized embroidered patches that feature a hook-and-loop fastening system. These patches are created using top-grade materials and advanced embroidery techniques to ensure durability and vibrant colors. The hook-and-loop fastening makes them easy to attach and remove from various surfaces, including uniforms, bags, hats, jackets, and more.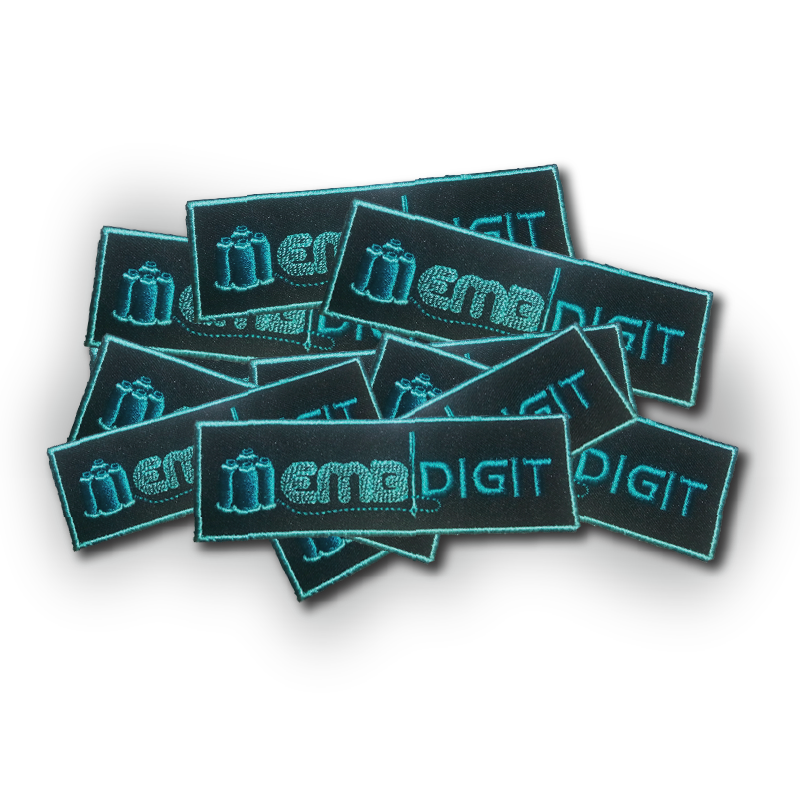 Uses and Benefits of Velcro Patches
Customization Options:

We understand that each customer is unique and may have specific preferences. That's why we offer a wide range of customization options for our Velcro patches custom. You can choose from a variety of shapes, sizes, and colors, as well as submit your own designs or logos to make your patches truly one-of-a-kind. Whether you need patches for personal use, team uniforms, or corporate branding, our customization options have got you covered.

Personal Use:

Our Velcro patches are not only for businesses and organizations – they're also great for personal use! You can add a bit of your own personality to your favorite cap, jacket, or backpack with custom-made patches. These patches can reflect your interests, hobbies, or even your sense of humor. It's a fantastic way to express yourself and stand out from others in a unique way. So, why not give it a try and make your belongings truly yours!

Team Uniforms:

Our Velcro patches are perfect for sports teams, military units, or any other groups looking to display their unity and pride. You can customize these patches with your team's logo or motto and easily attach them to uniforms. This creates a strong sense of identity and belonging among team members, fostering a feeling of togetherness. Not only are these patches visually appealing, but they are also practical. They can be easily removed and reattached to different garments, allowing for flexibility and convenience. So, show off your team spirit with these versatile and eye-catching Velcro patches!

Business Branding:

In the corporate world, branding is crucial for creating a recognizable identity. With our Velcro patches, you can achieve this in an innovative and budget-friendly manner. Custom patches, including sports patches offer a great opportunity to promote your brand effectively. You can use these patches on employee uniforms, promotional merchandise, or giveaway items during events. By displaying your logo and message prominently, you'll enhance brand visibility and make a lasting impression on potential customers. So, take advantage of this unique branding solution to boost your company's presence and impact!

Marketing and Promotional Items:

You can also use them as promotional items during trade shows, conferences, or community events to attract attention and engage with your target audience. These patches can be easily attached to bags, hats, or clothing, turning your customers into walking billboards for your brand.

Event Souvenirs:

Create custom Velcro patches as souvenirs for attendees. These patches can commemorate special occasions such as anniversaries, reunions, charity events, and festivals. Attendees will appreciate the thoughtful gesture and keep the patches as mementos, reminding them of the enjoyable time they had at your event.

Easy Application and Removal:

One of the key advantages of Velcro patches is their user-friendly application and removal process. The hook-and-loop fastening ensures a secure attachment to different fabrics without the need for sewing or ironing. Furthermore, the patches can be easily removed without leaving any residue or damaging the clothing or accessory. This practical feature allows you to change patches as often as you like, depending on your mood or event.

High-Quality Materials:

Quality is our priority. Our Velcro patches are crafted using premium materials, ensuring that they can withstand regular use and retain their vibrant colors and sharp details over time. The embroidery process along with advanced printing techniques for printed patches guarantees a professional finish that reflects the true essence of your design.

Cost-Effective Solution:

Despite their premium quality, our Velcro patches are offered at competitive prices, making them a cost-effective solution for both individuals and businesses. We believe that everyone should have access to high-quality, personalized patches in affordable prices.
Why choose us?
High-quality materials:

We use only the finest materials, including high- quality threads, backing, and border options, to ensure that your chennile patches including velcro patches look great and last for years to come.

Expert design services:

Our team of experienced designers can work with you to create a custom patch design that perfectly captures your vision and meets your needs.

Fast turnaround times:

We understand that time is of the essence, which is why we offer fast turnaround times on all of our custom patches. We work with you to ensure that your patches are delivered on time and to your exact specifications. 24/7 Available 365 days

Affordable pricing:

We believe that everyone should have access to high-quality custom patches, which is why we offer competitive pricing on all of our products.

Pay Securely:

Pay after reviewing proof with advance secured merchant via Credit Card/Paypal.

No Minimum order quanity

Super fast turnaround, on-time delivery
Contact us now to discuss your requirements and let us help you bring your vision to life through our exceptional Velcro patches.
Package 1
2.5 Width
2.5 Height
100 Quantity
twill fabric
iron-on backing
Maximum 7 thread colors
Package 2
2 Width
2 Height
100 Quantity
twill fabric
iron-on backing
Maximum 7 thread colors
Package 3
3 Width
3 Height
100 Quantity
twill fabric
iron-on backing
Maximum 7 thread colors
Package 4
4 Width
4 Height
100 Quantity
twill fabric
iron-on backing
Maximum 7 thread colors