What are Custom Printed Patches?
Custom printed patches are the perfect way to stand out from the crowd and customize your apparel with unique visuals. These patches are created through a specialized digital printing process that transfers images or designs onto the patch material. A simpler procedure than traditional embroidered patches, made by stitching threads onto backing material.
Printed custom patches are a great way to add more visibility and recognition to your brand. They provide a cost-effective solution that can easily be tailored to each individual or organization's needs, with a wide range of customization options including color, design, size and shape. With our high-quality patch printing service, you can choose from various shapes, colors, and sizes to create a custom patch that perfectly fits your needs.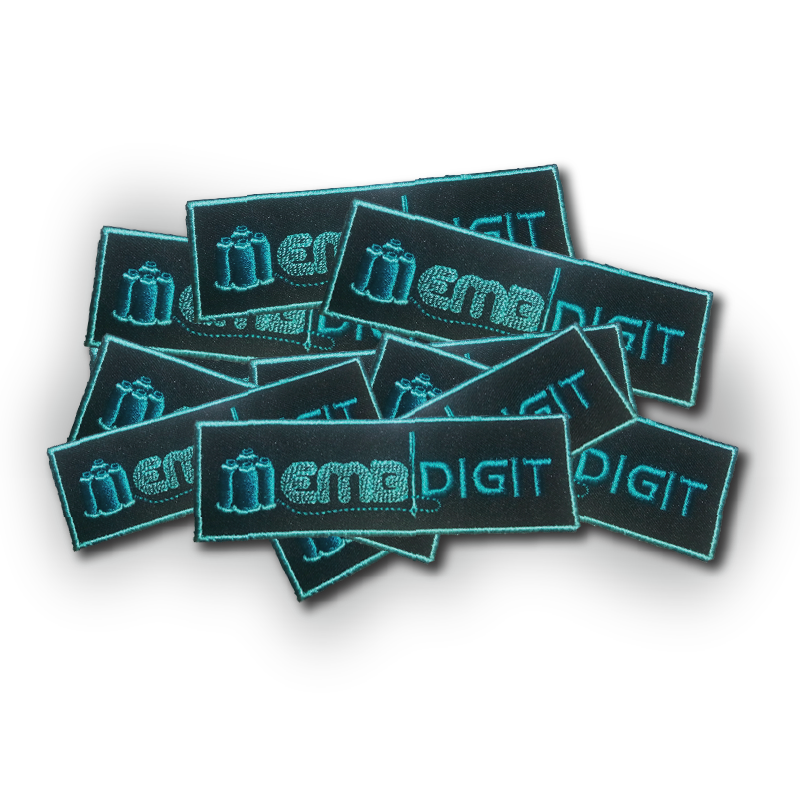 Quality and Durability
Quality and Durability is very important when it comes to custom patches. Our custom patch service goes beyond just embroidery patches, Chennile patches or Pvc patches. We also offer the option to print a patch, allowing for even more customization options for your design. Our team uses state-of-the-art equipment and high-quality materials to ensure that your printed patch will have a professional and polished look.
Affordability
Printed patches are a great choice when you need to order a large quantity of patches at an affordable price. Unlike embroidered patches, printed custom patches can be produced in bulk without inflating the cost. This makes them ideal for businesses or organizations that need to purchase patches in large quantities.
Flexibility
With printed custom patches, there are no limits to the type of design you can create. Our advanced printing process ensures crisp and vibrant graphics as well as exceptionally fine details that wouldn't be attainable with embroidery. Chenille Patches offer superior flexibility and affordability, so you can make sure your patch is unique and true to your brand or organization, while still remaining cost-effective.
Ways to Use Customizable Printed Patches on Your Clothing and Accessories
Customizable printed patches are an excellent way to add a unique touch to your clothing and accessories. Our high-quality patches can be applied to a wide range of fabrics, materials and apparels.
T-shirts

T-shirts are a popular canvas for patches, and custom patches are a great way to add a pop of color or a unique design to your favorite shirt.

Hoodies

Whether you're looking to add a small logo or a large design, hoodies offer a lot of space for customization with printed patches.

Jackets

You can also apply Patches to a variety of jacket materials, including denim, leather, and nylon. They can add an extra layer of personality to your favorite jacket, making it stand out from the crowd.

Hats

Hats are another popular accessory for custom patches. You can choose from a range of sizes and shapes to match the style of your hat.

Backpacks

Backpacks are perfect for displaying patches, as they offer a large, flat surface area to showcase your designs.

Denim jeans

Denim jeans are a popular choice for patches, as they offer a durable material to withstand wear and tear.

Beanies

Beanies offer a cozy and stylish way to show off your custom patches during winters.
Package 1
2.5 Width
2.5 Height
100 Quantity
twill fabric
iron-on backing
Maximum 7 thread colors
Package 2
2 Width
2 Height
100 Quantity
twill fabric
iron-on backing
Maximum 7 thread colors
Package 3
3 Width
3 Height
100 Quantity
twill fabric
iron-on backing
Maximum 7 thread colors
Package 4
4 Width
4 Height
100 Quantity
twill fabric
iron-on backing
Maximum 7 thread colors
Why choose EmbDigit for ordering Patches online ?
High-quality materials:

We use only the finest materials, including high- quality threads, backing, and border options, to ensure that your patches look great and last for years to come.

Expert design services:

Our team of experienced designers can work with you to create a custom patch design that perfectly captures your vision and meets your needs.

Fast turnaround times:

We offer fast turnaround times on all of our custom patches. We work with you to ensure that your patches are delivered on time and to your exact specifications. Our team is available 24/5.

Affordable pricing:

We believe that everyone should have access to high-quality custom patches, which is why we offer competitive pricing on all of our products.

Pay Securely:

Pay after reviewing proof with advance secured merchant via Credit Card/Paypal.

No Minimum order quanity

Super fast turnaround, on-time delivery