What are PVC Patches?
PVC patches are custom-made patches crafted from a flexible and durable PVC (Polyvinyl Chloride) material. Unlike traditional embroidered patches, PVC patches offer a three-dimensional design with raised surfaces, intricate details, and vibrant colors. This unique feature allows them to stand out and capture attention, making them a popular choice for those seeking a bold and visually striking embellishment.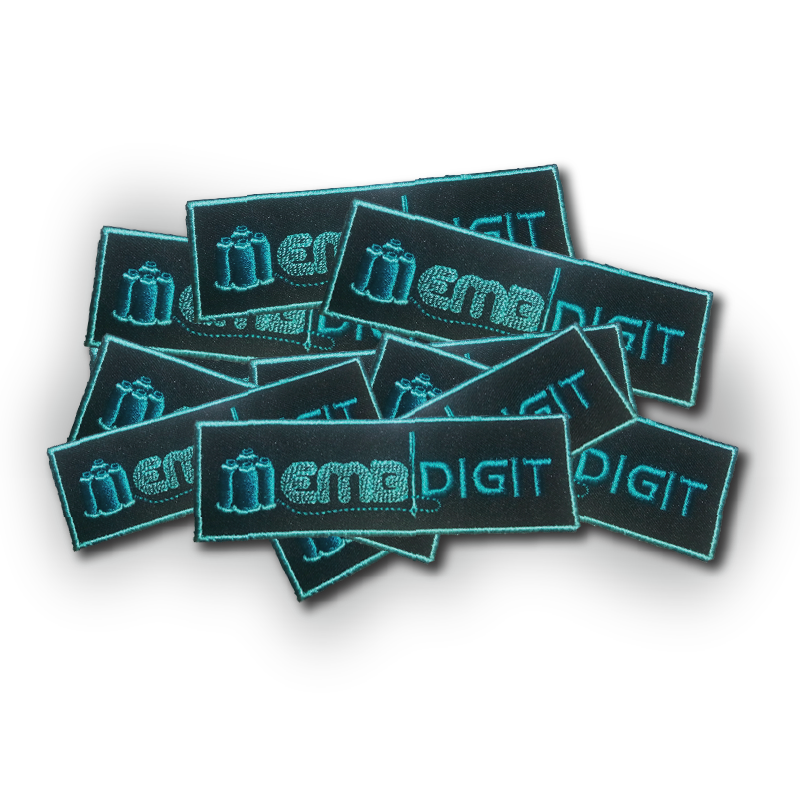 Custom PVC Patches
Custom PVC patches are made to order and are flexible, waterproof, and lightweight. We manufacture soft rubber patches that are strong and full of color. This style is perfect for fireman, police, and law enforcement uniforms.
Why Choose Custom PVC Patches?
Durability:

Designed to withstand the test of time, PVC patches are made from a flexible and weather-resistant material that can handle rugged environments and everyday wear and tear

Versatility:

Custom PVC patches created using our advanced PVC patch machine and PVC patch maker, offer endless design possibilities. They can replicate intricate details and vibrant colors, making it easy to bring your vision to life. Whether it's your logo, an event promotion, or a personalized touch, PVC patches can do it all.

Unique 3D Look and Feel:

PVC patches stand out with their three-dimensional design. The raised surface and texture give them a tactile appeal that grabs attention. This sets them apart from traditional embroidered patches and creates a visually striking representation of your brand or message.

Flexible Design Options:

Our experienced designers can assist you in creating exceptional custom PVC patches with badge digitizing. From concept to creation, we ensure your custom PVC patches reflect your brand's identity and purpose. Whether you have a specific design in mind or need guidance, we'll help create a patch that meets your unique requirements.

Wide Range of Applications:

Custom PVC patches are incredibly versatile and can be applied to various items. They are commonly used by military units, sports teams, clubs, businesses, and for promotional purposes. From apparel and bags to tactical gear and uniforms, PVC patches can be attached using sewing, adhesive backing, or hook-and-loop fasteners.
Can PVC Patches Be Heat Pressed Or Ironed On?
PVC Patches can be applied to Pvc patch hat and backpacks with a heat press at medium pressure and medium heat. But we recommend creating a sewing channel and applique digitizing them on. We are experts at applying this style of patch to hats. Adding a velcro backing to a PVC patch is another way to add it to apparel and can be easily removed.
Why Choose Embdigit For Ordering Patches Online?
High-quality materials:

We use only the finest materials, including high- quality threads, backing, and border options, to ensure that your PVC Patches look great and last for years to come.

Expert design services:

Our team of experienced designers can work with you to create a custom patch design that perfectly captures your vision and meets your needs.

Fast turnaround times:

We understand that time is of the essence, which is why we offer fast turnaround times on all of our custom patches. We work with you to ensure that your patches are delivered on time and to your exact specifications. 24/7 Available 365 days

Affordable pricing:

We believe that everyone should have access to high-quality custom patches, which is why we offer competitive pricing on all of our products.

Pay Securely:

Pay after reviewing proof with advance secured merchant via Credit Card/Paypal.

No Minimum order quanity

Super fast turnaround, on-time delivery
Package 1
2.5 Width
2.5 Height
100 Quantity
twill fabric
iron-on backing
Maximum 7 thread colors
Package 2
2 Width
2 Height
100 Quantity
twill fabric
iron-on backing
Maximum 7 thread colors
Package 3
3 Width
3 Height
100 Quantity
twill fabric
iron-on backing
Maximum 7 thread colors
Package 4
4 Width
4 Height
100 Quantity
twill fabric
iron-on backing
Maximum 7 thread colors
FAQs
How do you apply Pvc patches?
PVC patches are applied by stictching them directly onto clothing, uniforms, and bags. There are various ways that people attach them onto their clothes, but they all involve sewing them on with thread or glue and some sort of backing material such as iron-on adhesive, sew-in snaps, or adding velcro hook backing.
How durable are PVC patches?
PVC patches are the most durable patch option. They are waterproof and can withstand any environment. T ey are very popular amongst our military, paintball, and airsoft customers for this reason.